Thank you for visiting us!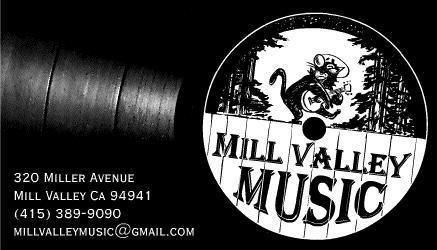 The best way to shop at Mill Valley Music is to visit us in person so you can browse through our bins. But if you can't, you can always send your want list of LPs, CDs, DVDs, etc. and we'll get back to you promptly with availability and a price quote.

We ask that you please help us out by:
Putting your list in alphabetical order by artist

Tell us which format(s) you're looking for (i.e. CD only)

Give us as much information as possible
(i.e. artist name, album title, label, etc.)

Email it to 

MillValleyMusic@gmail.com


or mail it to Mill Valley Music, 320 Miller Avenue, Mill Valley, CA 94941

Don't forget to tell us who you are and include your phone number, email address or snail mail address
If you like to be on our email list to be informed about sales, special events, and receive our newsletter, just send us your name and email address and we promise not to sell, give or distribute this information.